I do not believe in magic. I want to, but I do not. Even when I was a practicing druid, I thought of the rituals I performed as manipulations of psychological and scientific principles. When friends tell me I should have a vision board, I tell them that I have a picture of a vision board and am waiting for an actual vision board to manifest. Still, I think humans are somehow hardwired to seek out ways in which thought and action might influence outcomes by directly affecting unseen forces and energies.
Several years ago, I performed at a fund-raiser in a huge, beautiful house in the Hollywood Hills. After the show and the schmoozing and the flattery from high-powered, high-end audience members, I found James Cromwell hanging out near the door, handing people glossy post-cards to promote his upcoming solo-show. James Cromwell has won an academy award as best supporting actor in a film in which the star was a talking pig. There was something both reassuring and disheartening about seeing an actor of such stature doing the same sort of self-promotion that I hate doing for my own career.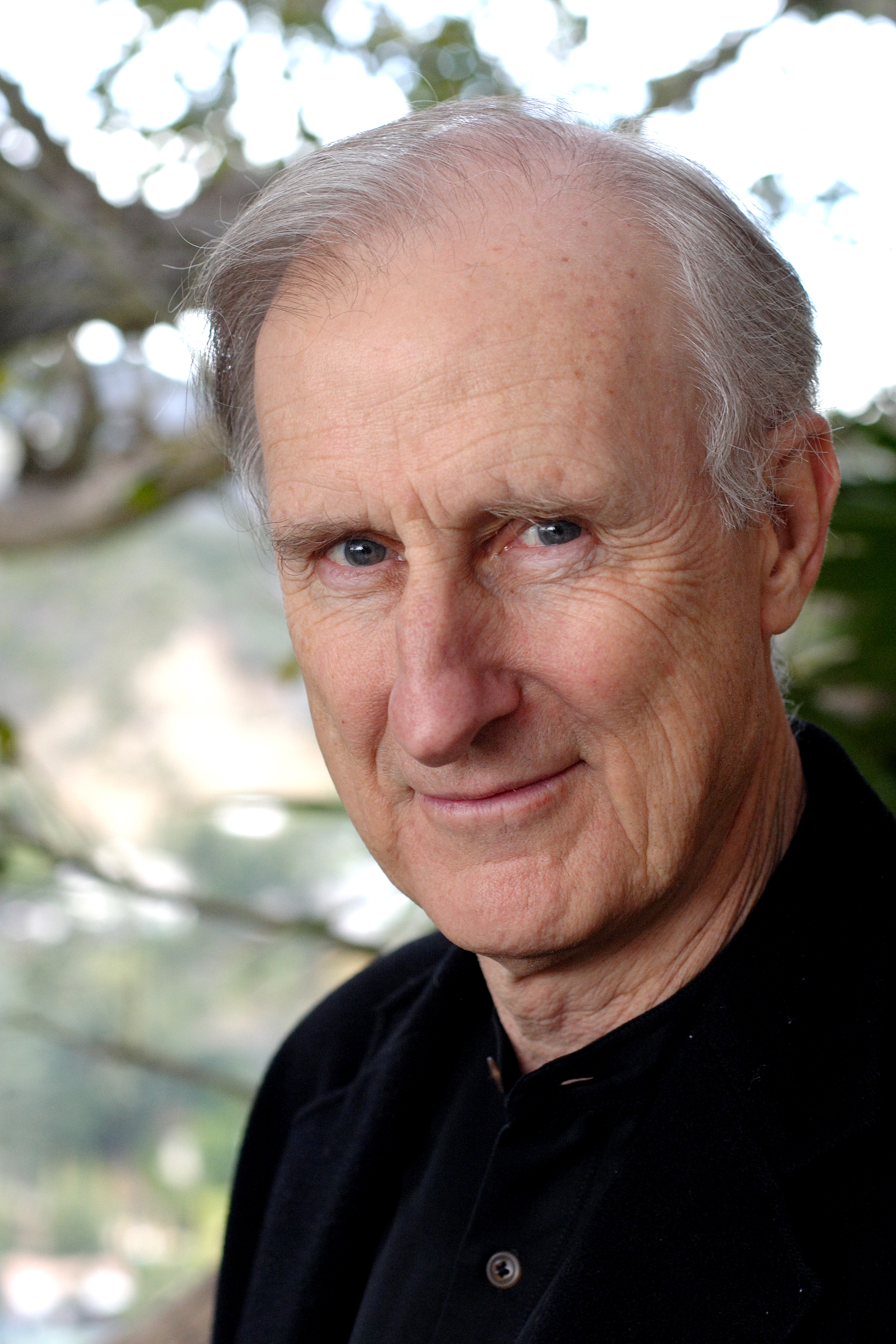 I tried not to make eye contact, because I did not want a post card, but he told me I had been funny that evening, so I had no real choice but to engage. The conversation quickly shifted to the subject of his show, the person on whose life it was based, the playwright with whom he had worked. I could not properly focus on anything Mr. Cromwell said to me because I had fixated on his nose. James Cromwell has a magnificent nose. Somehow, as he spoke, his nose took on the aspect of an interactive sculpture or the knot on an ancient tree that a druid might have touched to commune with the wisdom of the forest or have marked to create a guide point in the wilderness. It became imperative that I touch his nose. I may have cut him off mid-sentence to say, "Excuse me. I know this will sound odd, but may I touch your nose?"
James Cromwell laughed a deep, avuncular laugh and said, "Nobody's ever asked me that before. Sure." So I touched his nose and felt that somehow a spell had been broken. I was able to converse with him for a few minutes before walking to my car and driving home, feeling oddly connected to this man who had been handing out postcards after my performance.
I did not know that my psyche held a level of Obsessive Compulsivity that might be triggered by such an action. Over the ensuing weeks I found myself needing to touch the noses of people with whom I conversed. It did not happen in every conversation. It occurred only when I felt awkward or uncomfortable, embarrassed or intimidated in some way. I always asked first and almost everyone I asked acceded to the odd request. A few did not. One woman said, "Face touching? Really?" A person who books a comedy club that I don't particularly want to work at any more said, "You shouldn't do that. It's weird." Most people though, the vast majority, accepted my request as an endearing if unusual quirk.
I did not accept it as such. When people refused to let me touch their noses, I found myself incapable of letting it go. I resented them and found myself touching my fingertips to my thumb, imagining touching their noses. I felt rejected and disrespected and demeaned and angry. I worried that instead of becoming known as a humorist and story-teller, I would come to be known as that guy who touches everyone's noses. I feared the compulsion would be with me forever and would ruin my life.
I created a psychological manipulation to give myself a bit of solace. I decided that eventually I would meet James Cromwell again and would close the circuit. Once I did so, I determined arbitrarily, a metaphysical web would be created, connecting all those whose noses I had touched, opening them to a great, cosmic force, granting them all great luck and good fortune. I would not be a part of that web, of course because, while I do not believe in magic, I know that it must not be performed with selfish intent.
While this did not immediately free me of the need, at times, to touch the noses of people with whom I interacted, it did allow me the comfort of knowing that I would not be troubled by the need for the rest of my time on earth. Surely eventually I would happen upon James Cromwell once more and he would chuckle his deep chuckle and I would touch his nose and the ordeal would end in a flash of human contact.
Last weekend I had to fly to New York for the 100th birthday of my miniature Aunt Sylvia. I took the least expensive round trip flight I could find for the trip, so I wound up with a layover in Dallas. On the first leg of the first flight I began to develop a powerful anxiety about the party. I would be surrounded by extended family whom I had never met. I would see my parents and my older sister all of whom can be powerfully judgmental. This sort of circumstance could well trigger a compulsion to touch a nose or twelve and it was not a crowd amongst whom this was likely to go unremarked-upon or to be entirely accepted as adorably eccentric.
By the time I'd reached the Dallas airport I was in a panicky tailspin.
The Dallas airport has a store that sells cowboy hats and suede vests and cowboy boots because, apparently, people flying into Dallas sometimes want to immediately adopt the affected costume of the locale. Standing at the entrance to this airport shop, I saw in silhouette, James Cromwell. I felt a rush of relief and a sense that the universe was protecting me from my own worst impulses. I approached at once and said, "Excuse me."
The person who turned to me was not James Cromwell at all. The person who turned to me was a very tall, supremely unattractive woman with James Cromwell's nose. What had been magnificent on James Cromwell was, on this woman, problematic. I saw her pain at once. Her eyes held the anticipation of revulsion and rejection, the expectation of derision. This was a woman who saw the sadness in a sunset, the dark that swallows every day. I smiled at her, undeterred.
I decided that this would do. If I could create the psychological trick that would allow me to close the circuit when next I saw James Cromwell, I could create a new psychological trick that would allow me to close the circuit when next I saw his nose. I said, "I know this will sound odd but may I touch your nose?"
The woman cocked her head to the side, taking me in like a bird studying the ground for edible bits and said, "I don't see why not." So I reached up and touched my fingertip to her nose tip. Rather than just touching it and moving on though, I took an extra moment. I closed my eyes and imagined the great web that I had created over the past few years of nose-touching. I imagined strands of metaphysical connector lighting up with energy at the closure of the circuit. I hoped to feel a flash of something magical, but I did not.
I thanked the woman and she said I was welcome, though that may have been commitment to a social contract more than open invitation.
During the party at my aunt's apartment on the Upper East Side, I had a conversation with a second cousin once removed or a first cousin twice removed. I'm not sure. She's some kind of numbered removable cousin. I had never met her before and she asked me what I do for a living. I told her that I am a humorist and storyteller. She said, "Is that actually a thing that a person can do?" She said it with a kind of disbelief that made me feel small and defensive. I nodded, rather than taking what seemed like obvious bait. She talked about her son and his law practice but I did not listen. I was just aware of how little interest I had in touching her nose. She talked and I listened in a disconnected, detached sort of way until my father came over and put an arm around me and muttered, "How are you doing?" in a way that told me this was not his favorite relative and he could tell I was being tolerant.
On the way home the next day I had another Dallas layover. It turns out the tall woman works at the airport store for those who wish to assaholically assimilate. She stood in the same entryway, taking in the passing passengers. She looked very different today. She smiled at people as they passed. Her nose was significantly less Cromwellian now. Where she had craned her head forward yesterday, seeming to separate her identity from her body and accentuating the beakiness of her visage, today she seemed to live in her body. A fog of misery and anticipated misery no longer enveloped her. As I approached I said, "Don't you look lovely today!"
I took in her smile. I took in her joy. I could imagine a man who was into really tall women being immediately attracted to her, courting her, wooing her, adoring her, enchanted. She said, "You touched my nose!"
I said, "Yes! Yes, I did."
She said, in a softer, almost secretive voice, "What did you do to me?"
I allowed myself to grin at her and matched her tone as I said, "Magic."
She said, "I thought so . . . but I was afraid to believe."
I flew home on cushions of air. I do not believe in magic but nothing makes a person feel more powerful or more joyous than the knowledge that by his own action, a curse has been broken.
As Always, nobody would object if you ordered books or CDs by clicking below
Writ Large
CD - 2013





Chronological Disorder
CD - 2012


A Twist of the Wit
CD - 2011




True Enough
CD - 2011



Brevity
CD - 2011
(studio recorded)




The Modern Depression Guidebook

(ALL SEPTEMBER and OCTOBER ROYALTIES GO TO MIND)

A Tale of a Hero
and the Song of Her Sword

A novel for Young Adults and others


The Warm Hello
a small sci-fi novel

More Arts / Less Martial

a $5 video download from
Rooftop Comedy




A poetry anthology that
includes two of mine.

An anthology of funny
Mom-related stories
in which one of mine
is included