ARC -
In March of 2010 I had the profound honor of being invited to perform at the New York Public Library's tribute to George Carlin. I performed a piece called ARC, which also shows up on my live CD, TRUE ENOUGH (available from Stand Up! Records). I am introduced by the wonderful Kevin Smith. The whole show was hosted by Whoopi Goldberg.
PR REEL
This is just the professionally requisite clips reel to prove that I've done television and that I'm not terrible at it. For press inquiries, contact Danny Deraney - Danny@deraneypr(dot)com
COPERNICUS She's Not
This is an outtake from last year's shoot at The Mark Taper Foundation's David Henry Hwang Theater. The story is COPERNICUS SHE'S NOT. The audio is straight off the camera mic so it's a little room-boomy.
A Child's Christmas in Brief
My literary hero and one of the kindest, most generous men I know, David Sedaris has invited me to open for him several times when he's been on the West coast. This is one of those performances. At the Valley Performing Arts Center in Los Angeles. 2015
Feel free to use these as you like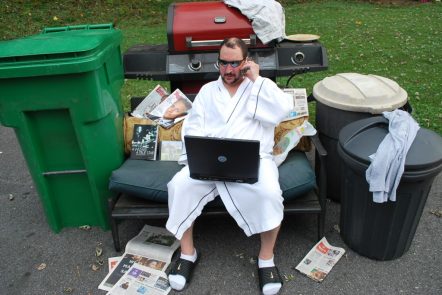 Also available at Stitcher/ Soundcloud / iTunes and wherever nutritious podcasts are sold.